This report compares the performance of the Bachmann Northern Pacific S-4 switcher engine with the three other recently tested switcher engines and the data base of engines. The data base spans release dates from the 1950's to the present day. The four focused engines are all 2014 or later releases.
The engine tests compared here are as follows:
1. Bachmann Northern Pacific S-4 #713
2. Con-Cor Kato L&N SW7 #2392
3. Athearn BB B&O SW7 no number
4. Athearn BB Conrail SW1500 #9513
Three of these engines were used and tuned up and the Bachmann engine is new and right out of the box. In general, nothing was done to the engine shells. These are as received. The drives and motors were cleaned and lubricated. The wheels were cleaned and polished. The modified standard test series was performed on each of these engines. This test plan is described in another report on the web site www.llxlocomotives.com. All of the used engines are DC only. The Bachmann S-4 is DCC ready.
Shop now for Bachmann GT S-4 Switcher


These engines have been randomly acquired from different sellers. There has been no prior examination to bias the selection. At this time there is no statement on how these engines compare to the average of their individual product line can be made. The comparisons can only be draw between these particular engines. Other reports on the web site cover the results of Kato, Bachmann and Athearn Blue box performance.
Shop now for Bachmann CP S-2 Switcher
It assumed that these are representative of the product types, but no further tests will be intentionally performed to verify that to be the case.
The Bachmann Northern Pacific S-4 engine is shown in the following figure: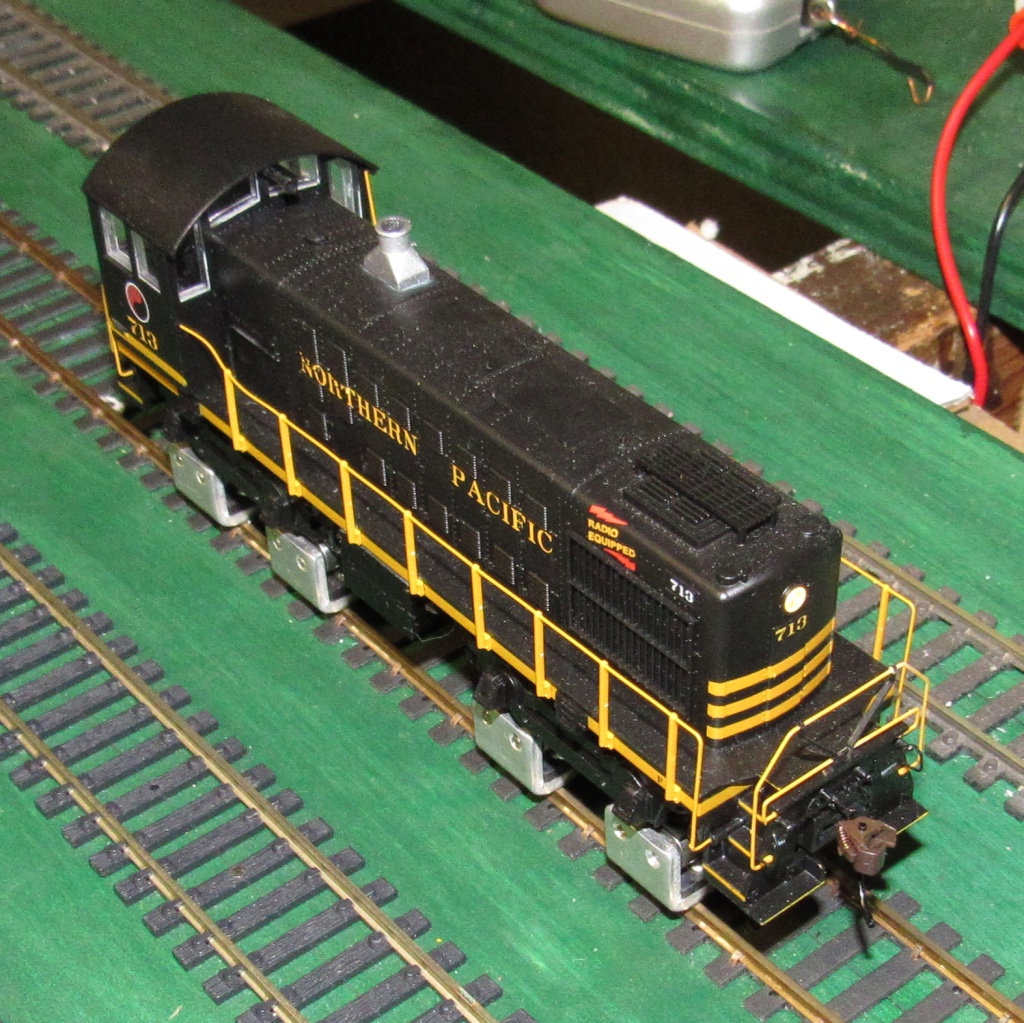 These discussions are detailed in the following download file. The download is available for $0.50.
Thanks for looking.
Shop now for Bachmann NW S-4 Switcher