Athearn blue box train car couplers have used a metal clip to hold the couplers in place. These clips are suspect for a number of reasons:
1- when installed properly. The load from a long train can loosen the clip causing the cars to uncouple and or derail.
2- often the clips are deformed and won't hold on to the pocket.
3- in order to cure problem 2, the pocket sides are damaged so it won't hold the clip.
I'm sure there are a number of other issues that I'm missing.


It puzzles me as to why Athearn went to these clips in the first place. There original cars in the plastic era had covers held with screws, much like Roundhouse.
A-line has developed a tool to help drill and tap a hole in the coupler pocket to allow the clip to be secured with a screw. This would also allow replacing a missing clip with a flat cover. These could be used with out using a glue to secure it. Couplers get broken or otherwise need maintenance. It is best not to have to deal with a glued joint to do that work.
The following series of pictures high light the use and results of using the jig to insert a screw to hold the couplers.
The first one shows the jig in place on a pocket: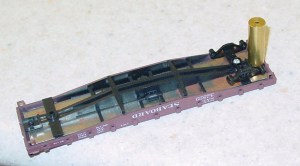 The next picture shows the pen vise drill and the jig in place to drill a hole: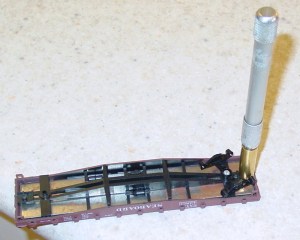 A tap jig also comes with the kit, but it requires a different sized hand drill.
The next two pictures show the holes before the screws are installed: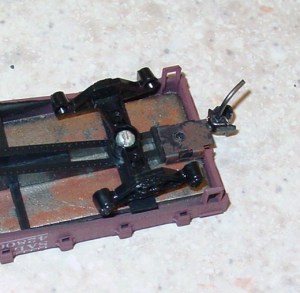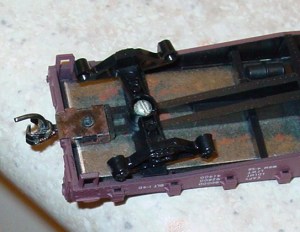 The last two show the screws installed: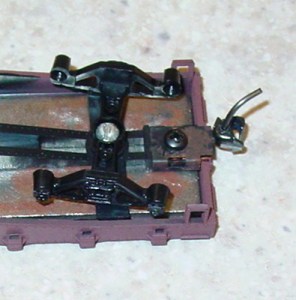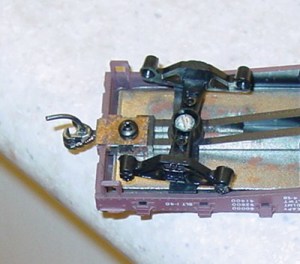 The instructions indicate to do the installation like I've shown. I believe that it would be better to remove the coupler p[ocket spine from the car and place it on a piece of wood to drill the holes. I have finished several cars recently and found that before using the wood backing, I would not get the hole deep enough for the screw to go in fully. With the wood backing your intension is to drill into the wood. The early work took two or three tries to get the screw properly seated. With the wood approach, it only takes the one time.